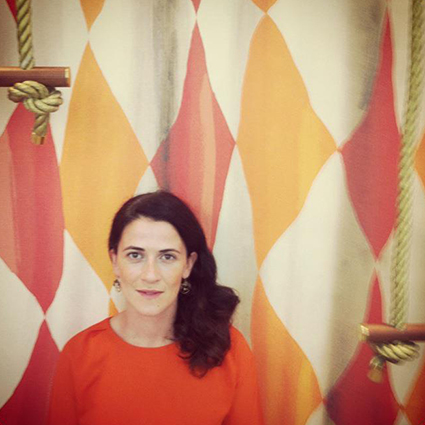 Ema combines her creative background with acquired management competencies, allowing her to connect the human needs and desires, with the latest/available production technology and the business side of things to transform a concept in a desirable, viable and feasible value proposition. 
Bachelor degree in Fashion Design, she established her professional career as a Fashion Stylist. Working for the past 12 years in the fashion and communication industry gave her a comprehensive knowledge about brands (communication attitude and style attributes) market trends,  consumer needs and behaviours and the ability to oversee the fashion ecosystem and value chain, in a very pragmatic and results-oriented way.
She is multi-disciplinary and highly organised which allow her to answer assertively under pressure in demanding professional teamwork environments. Her attention to detail, and above all, her creative sensibility to build stories and narratives through the power of image, allows her to respond effectively to client/brand needs.
Her other passion is teaching (Fashion History and Styling) because she believes that through the fashion history we can better understand the evolution of the human nature, the fashion cycles trends and thus, today's fast-paced world. Fashion as a reflex of society in its cultural, social, economic and political dimensions.